okinawan traditional summer dish "Goya champloo". goya is bitter melon. i've heard goya is popular in asia.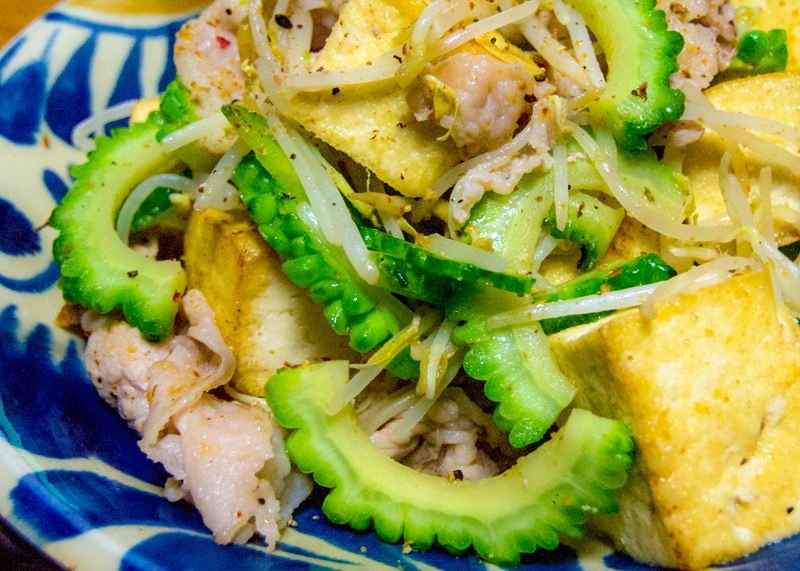 we stirk-fried goya with pork and tofu. i love it

attention not goya. we pronouce go–ya–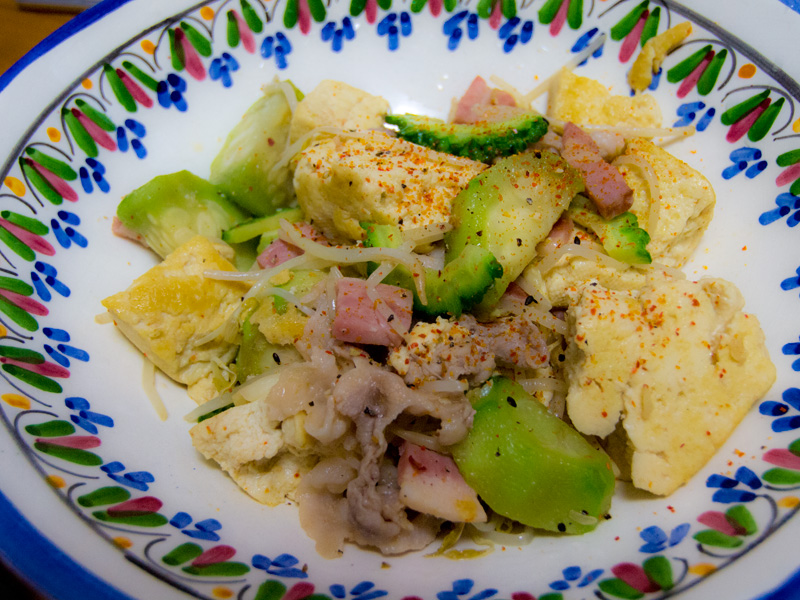 and this is go-ya- and na-be-ra- chmploo. usualy we use only one ot these, but i like two of them.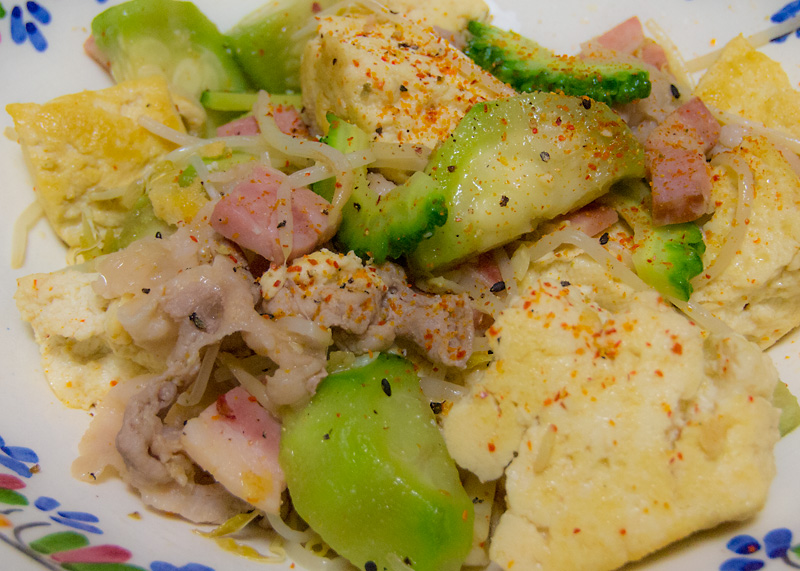 na-be-ra- is sponge gourd. main land of japan, they use it as body scrub, so somepeople is shocked. but it does not have any peculiar strong taste compared to most of other vegetables. we love,too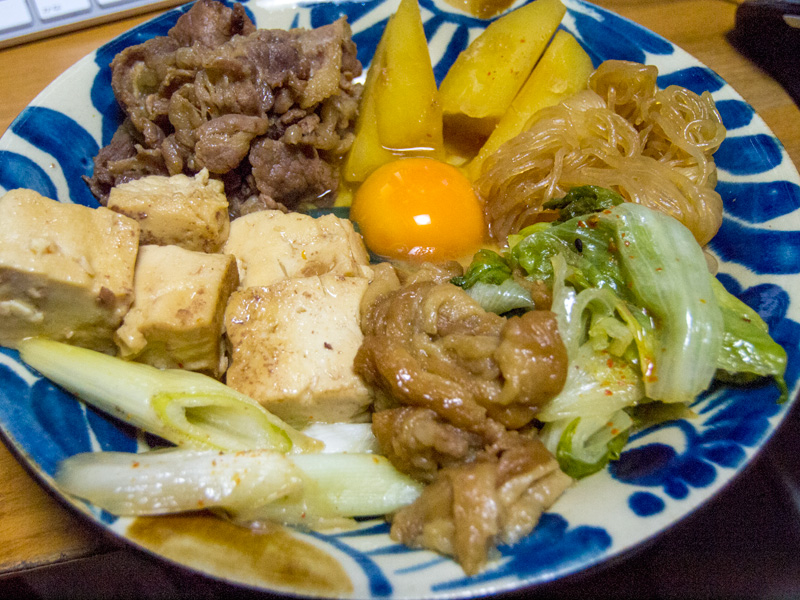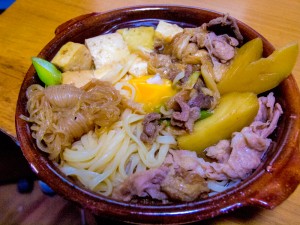 and i love Sukiyaki the most. usually we are surrounding the bigg pot and cooking and eating, but this is okinawa style.
i used soupstock of dried bonito flakes and seaweed and flavored with japanese sweet rice wine and black sugar. 
putting into Dried Wheat Gluten "Fu in japanese" is my stle.
beef,Tofu"Bean Curd",leek, yam cake and lettuce or green vegitable and eat:)