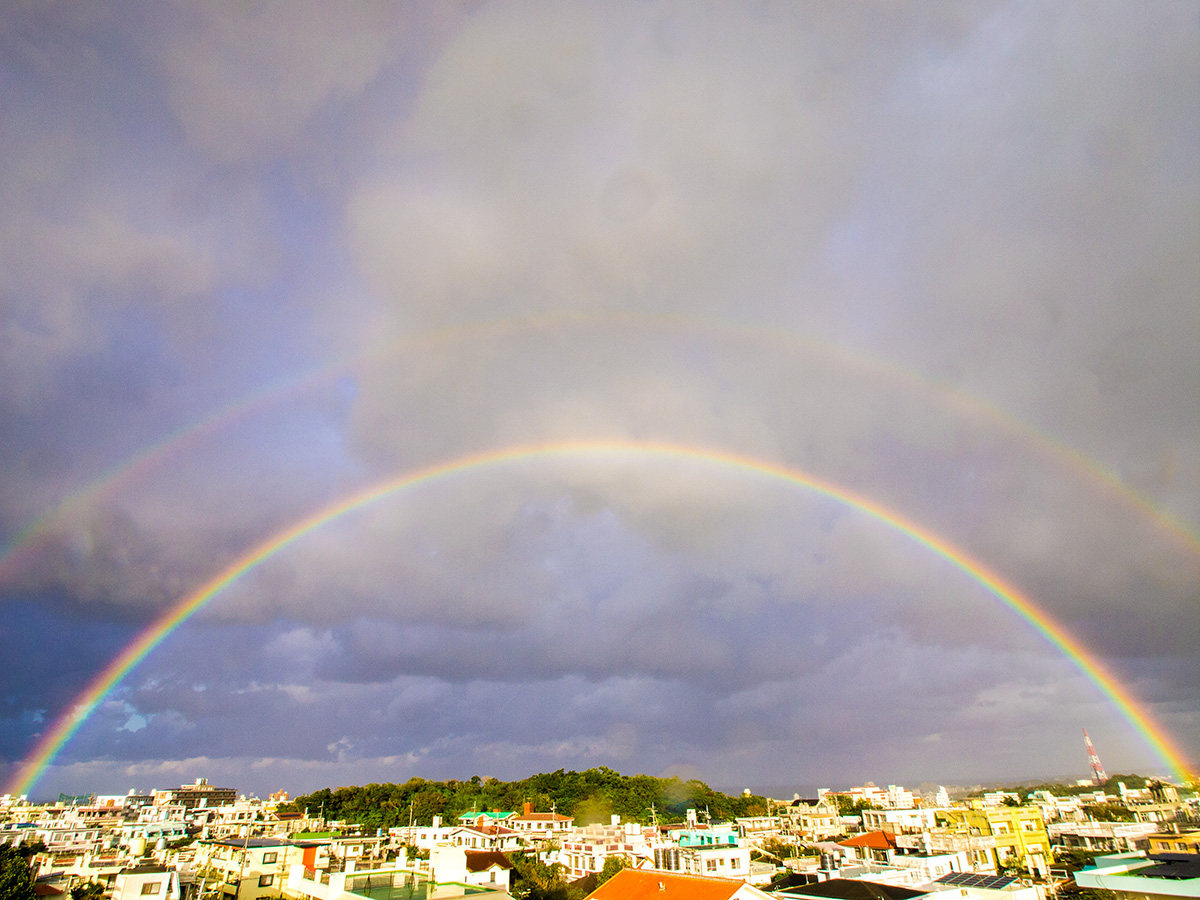 this morning it was raining on the way back from shuri and at sametime the sunlight came out from the cloud.
then i looked for and found the rainbow!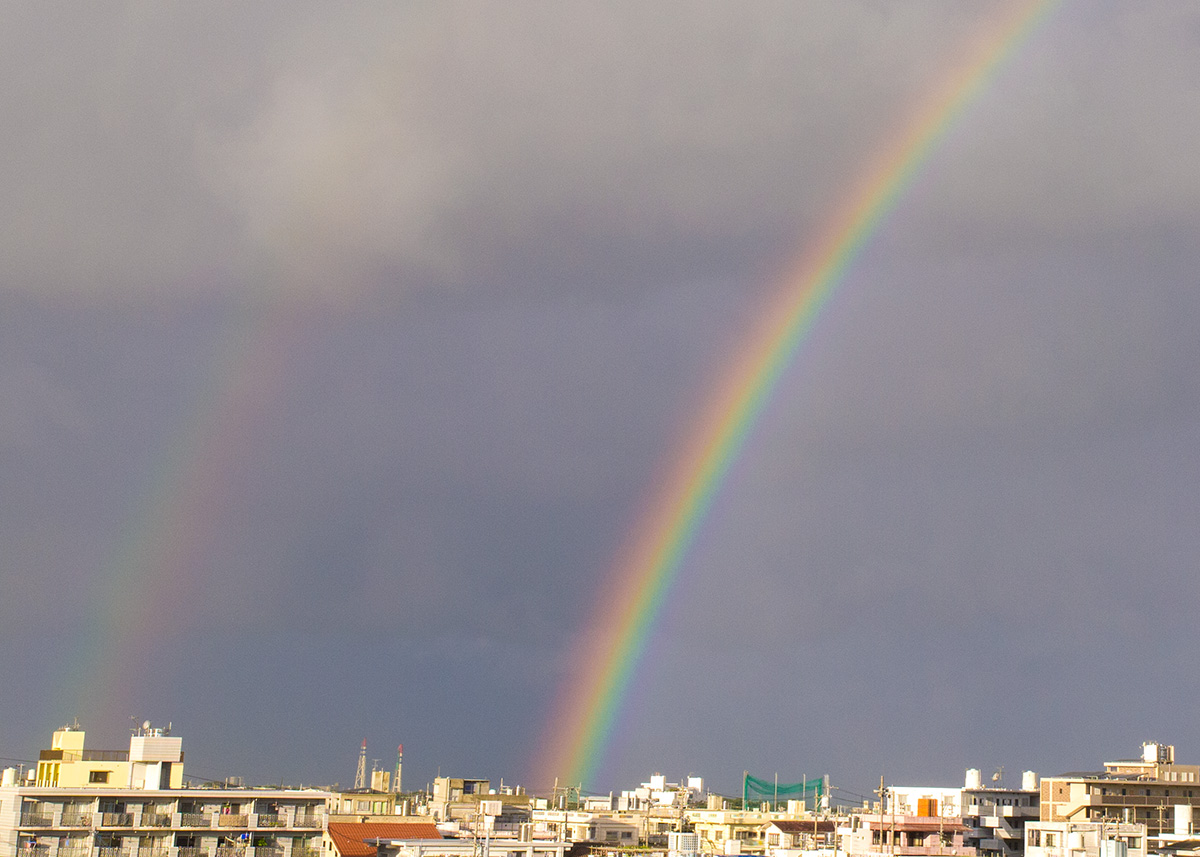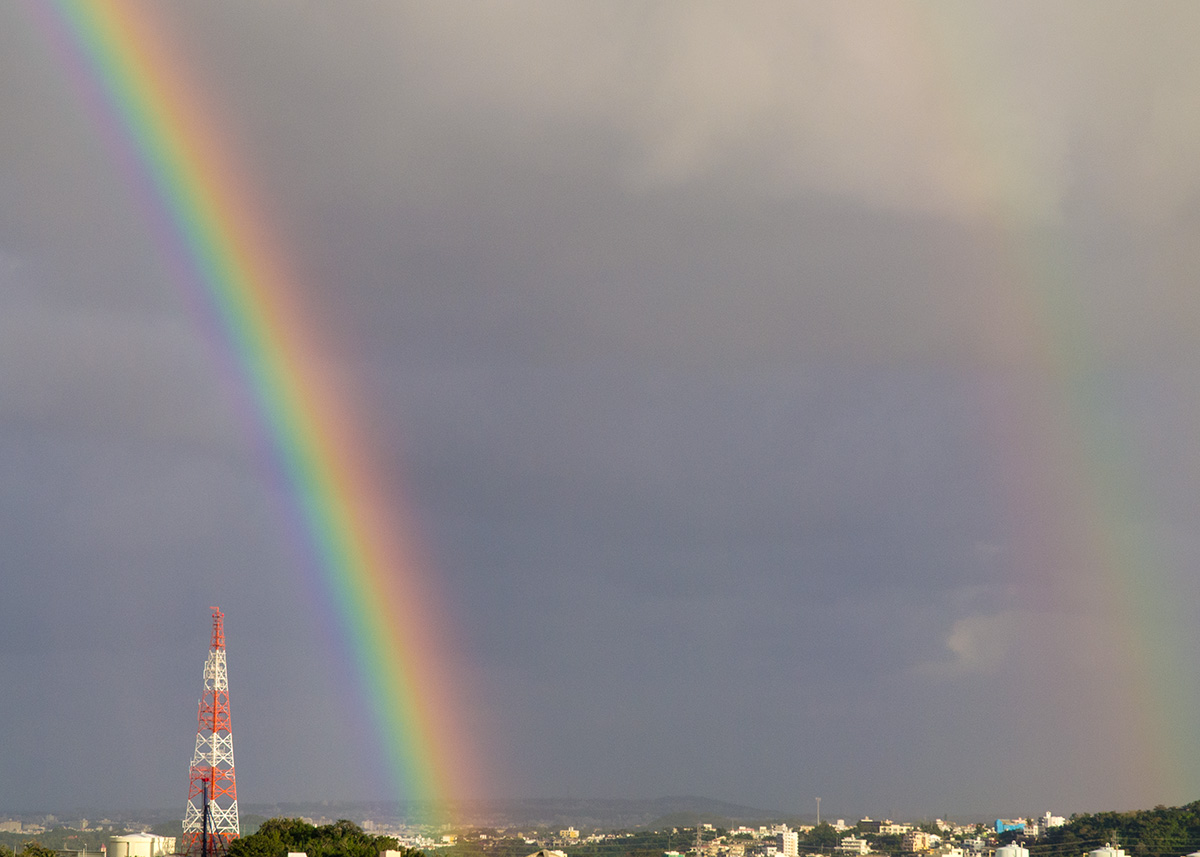 so i came back home in a hurry.
did you notice that the order of colors of two ranibows are reverse?