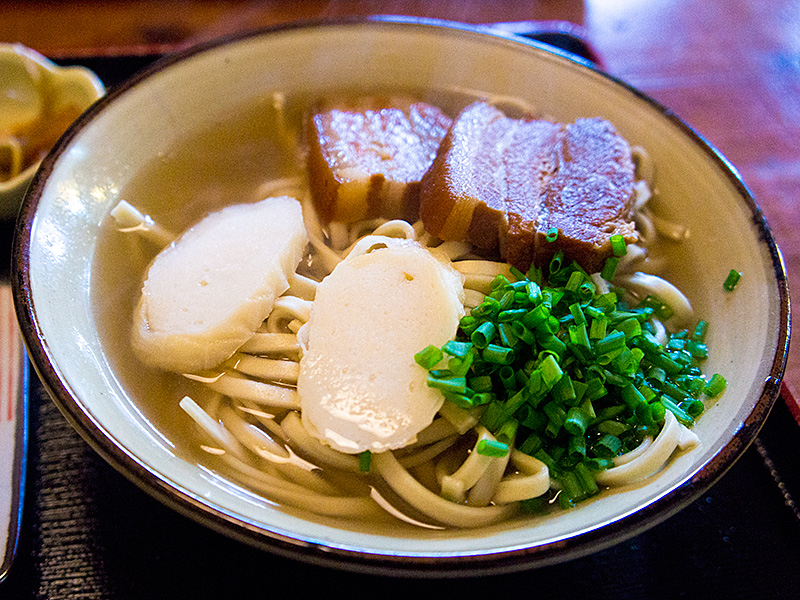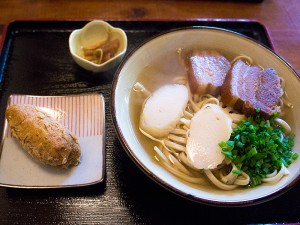 This is one of my favorte noodle shop.  namede "A・N Suba jibu"
The noodles have good body and  very good texture.
Soup is cleary and rich. rib of pork on the top is wll cooked and very soft.
something you see the left is Okara inari.
okara is  bean-curd leftover. Inari is one of sushi style.
I think okarainari of this shop is the best one I've ever eaten.
If you want to see more click here . sorry written in japanese but you can see more photos