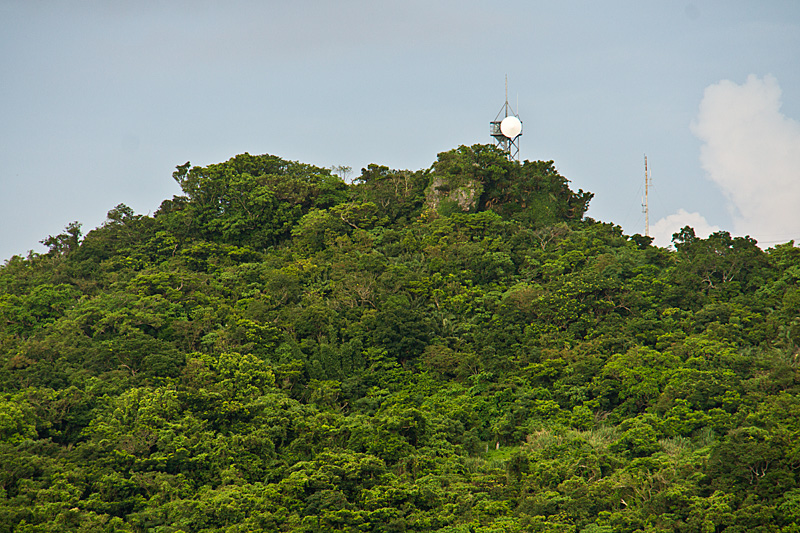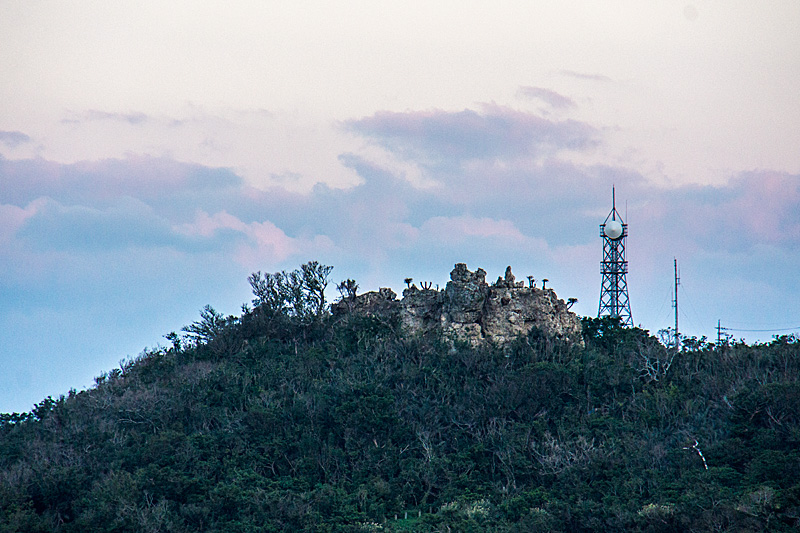 i can see Perry's Banner Rock from a window. but one day i fond the rock is little bit strange.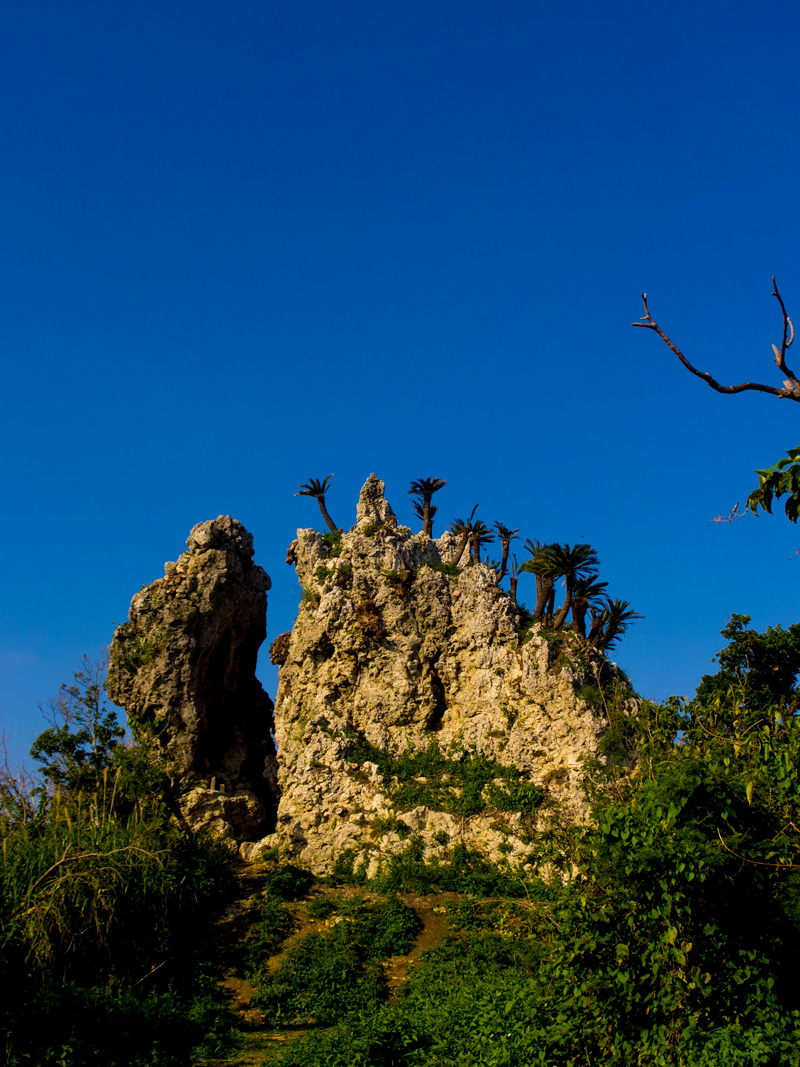 so i went to the rock from seaside.
wow the road to the rock was opened and perry's rock was able to seen.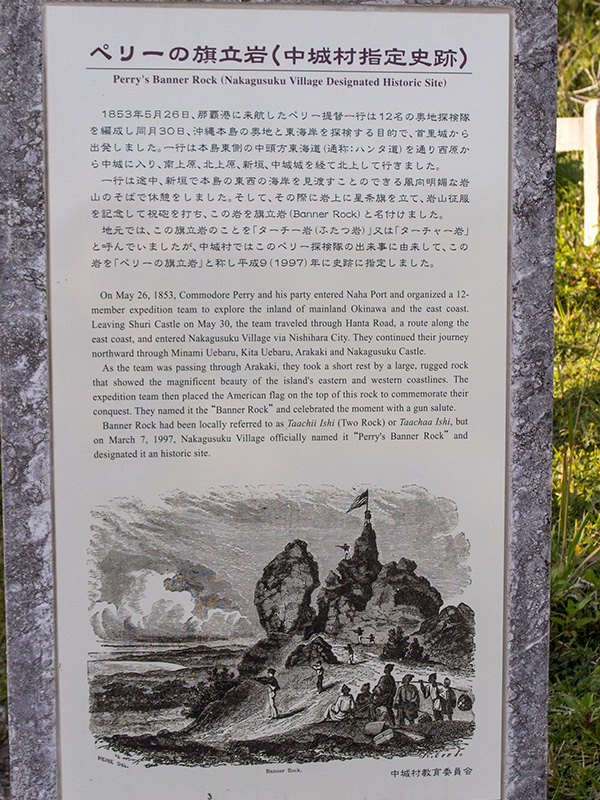 On May 26, 1853, Commodore Perry and his party entered Naha Port and organized a 12 – member expedition team to explore the inland of mainland Okinawa and the east coast. As the team was passing through Arakaki, they took a short rest by a large, rugged rock that showed the magnificent beauty of the island's coastlines. The expedition team then placed the American flag on top of this rock to commemorate their conquest. They named it "Banner Rock" and celebrated the moment with a gun salute.