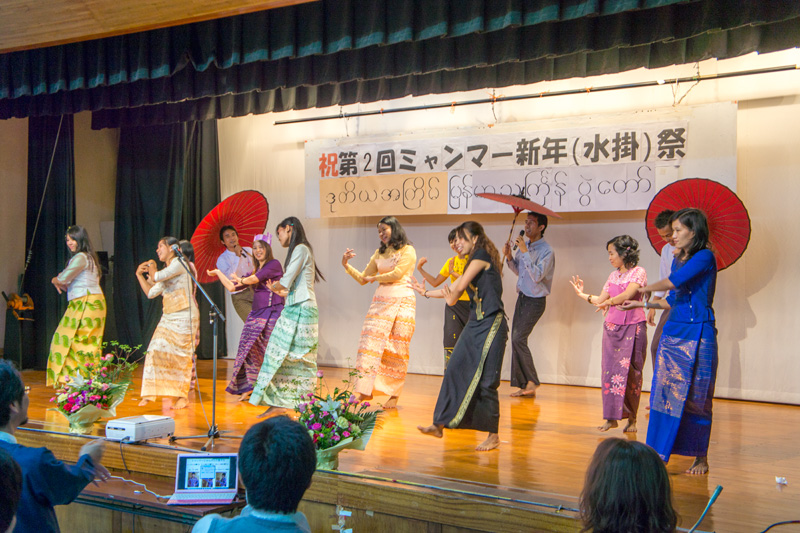 new year is april 17th in Myanmar.
but new year festival begins from 12th.
this is the new year event in urasoe city in okinawa, japan by myanmar people in japan between us,japanese.

this was my first experience to eat myanmar food. i introduce some of them.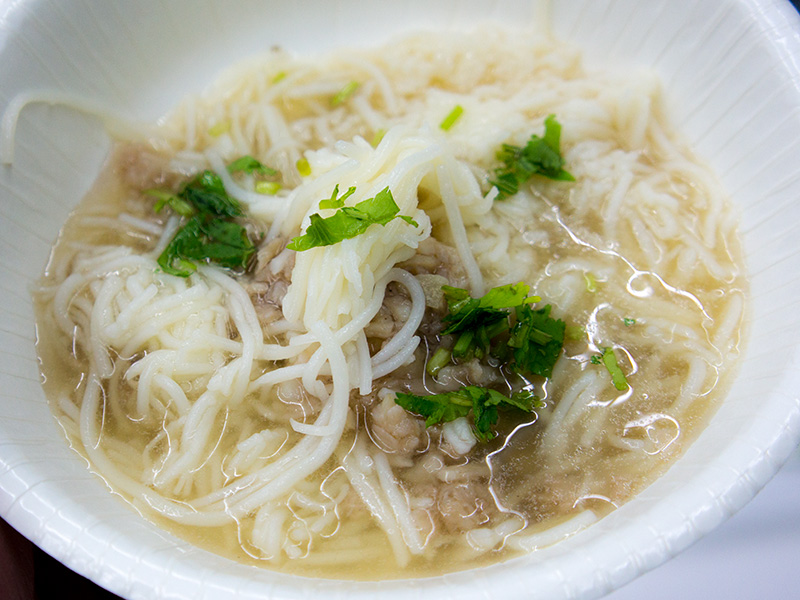 Rakhine mon de is fish soup with thin noodle. in this festvial they used somen that is japanese thin noodle made from flour, but i think they use rice noodle in myanmar. am i right?
anyway i came to like it so well. it was a little bit spicy, but i think more spicy in myanmar.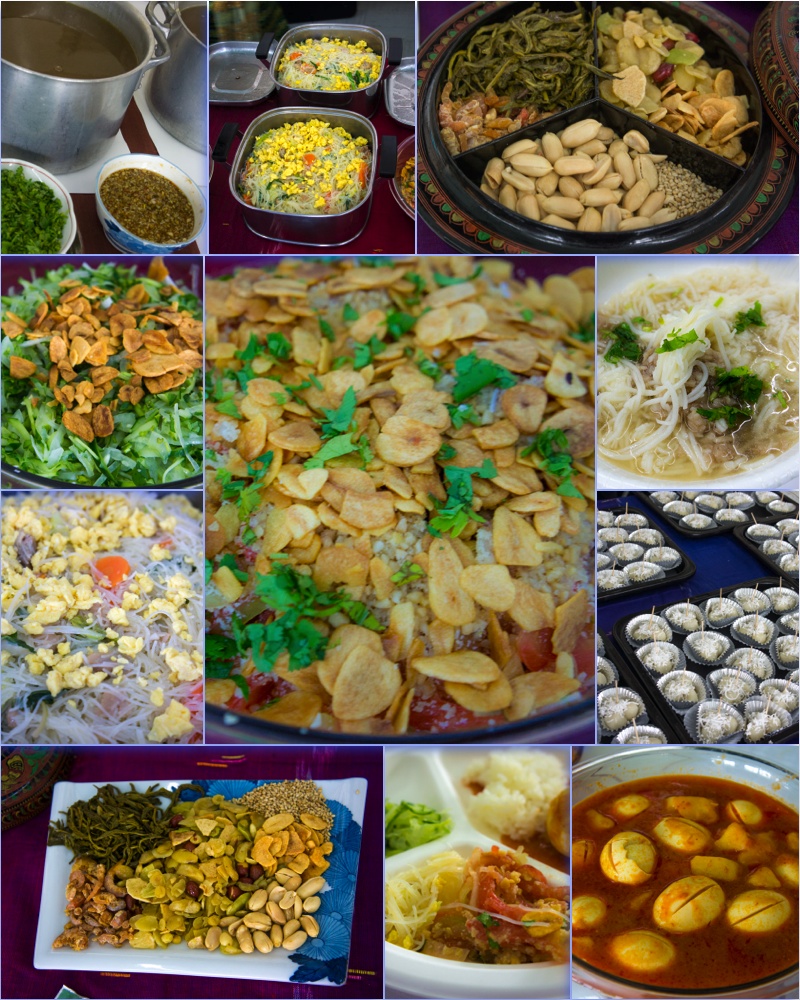 myanmar style tomato salada is kha yan chin thee thote.
egg curry is bae ou chin ye hin. it's good for me because i like eggs
grilled rece vermicelli is kyar zon kyaw. this is ordinary morning dish.
eatable tea is laphet thoke. this is for tea but i wanted to try with beer


coconut dumpling is moh lone ye paw. it's sweet but not heavy
there are many atractive and impressive places in myanmar.
and the ground looks flat so i can ride by a byscle easily