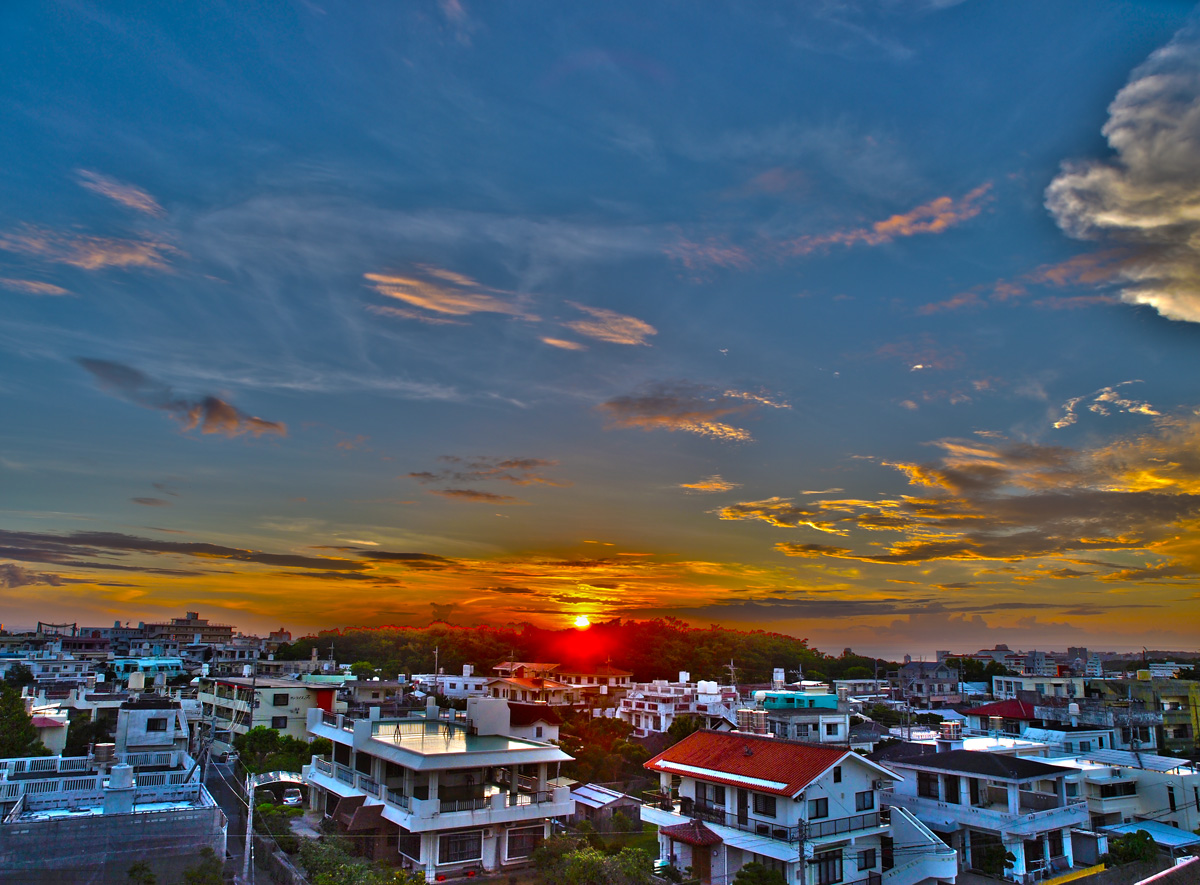 this is a sunset june 14th photo from my window.


i made HDR(high-synamic-range) image by 5photos above.
if you want to know about HDR, see this page http://en.wikipedia.org/wiki/High-dynamic-range_imaging you can choose langages form the menu left side.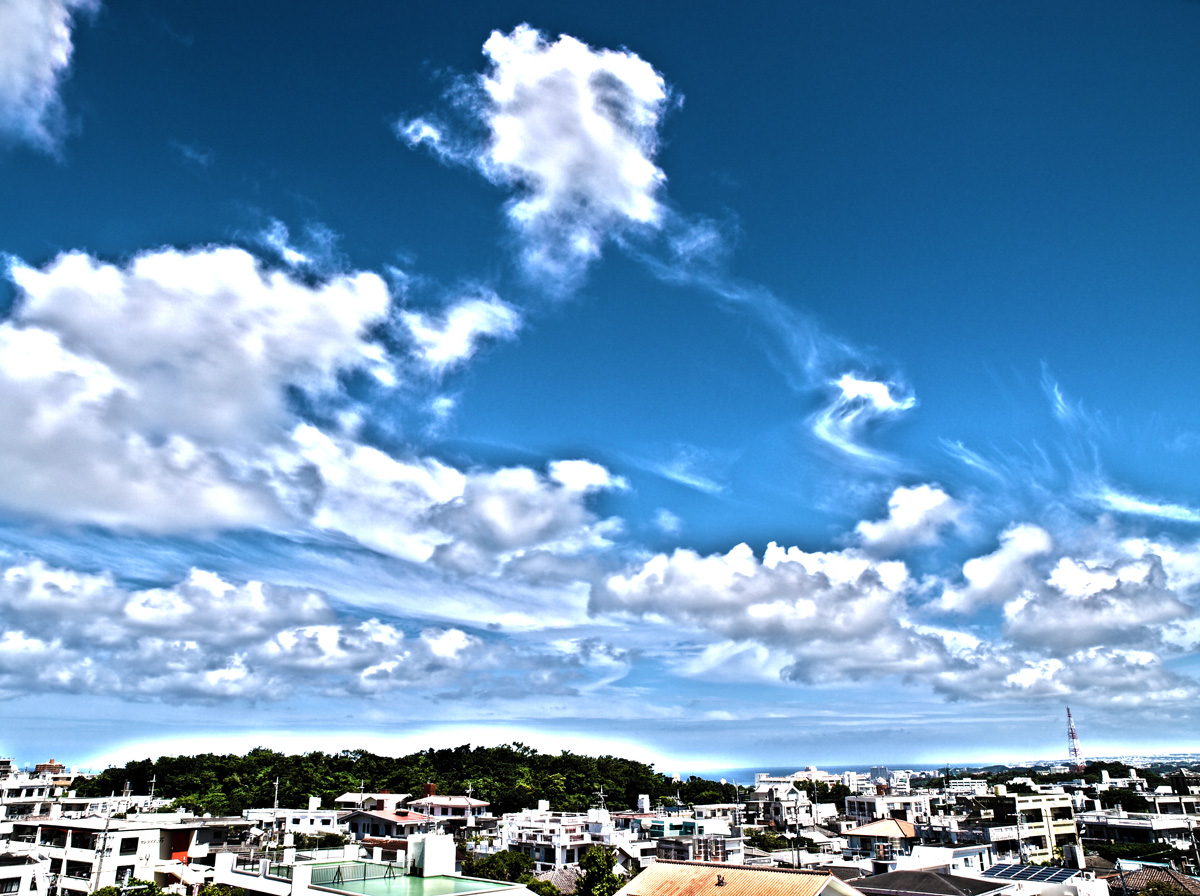 this is the sky june 15th.
yesterday rainy season of this year has finished. so midsummer has just begun!